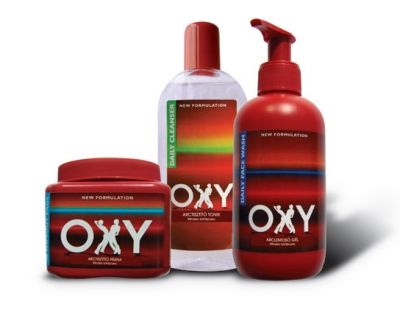 Intercooperation Inc. Relaunched its product in Hungary in 2005. They have given our agency the task of completing the campaign. The OXY facial care product family appeared with a new aspect in the biggest Hungarian drugstores. OXY is mainly recommended for teenagers as it is that age when boys and girls equally are the most worried about their aspect.
Due to the unisex qualities of OXY's products they are recommended for every teenager and young adults. The letter X in the logo which is made up of a boy's and a girl's outlines helps to emphasize this. Thanks to OXY's unique antibacterial components it gets rid of skin contaminations, grease, and bacteria.
After the facial cleansing tonic, facial wash gel, and facial cleansing pads, the product family has a new member. The OXY antibacterial face cleansing cloth which was the core theme in the City Light and press campaigns. With its triple effect, it kills bacteria which can cause spots and other infections.
It effectively kills skin pollution and cleans the face, and helps to prevent the development of spots. With the systematic usage of the OXY products, the skin will become clean, smooth and fresh. Regarding the creative presentation, it was also important that this cleanness and freshness is reflected. It should show that with the usage of OXY one's problems will cease to exist, and this way the people who feel uncomfortable with their skin will become more confident. In drug stores, product leaflets called the people's attention. The City Light campaign spread across the whole country, but apart from the outdoor presentations, one could find posters in shopping centers and parking houses.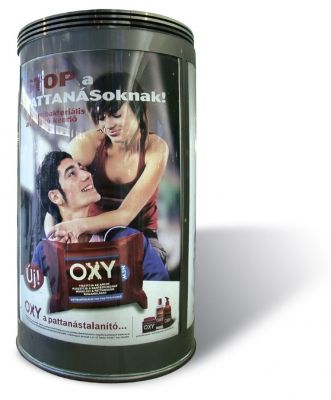 The Cover Your Gray haircare product family is a well-known brand in the United States. Commissioned by the Fisk Group, our company oversaw the products'
Read More »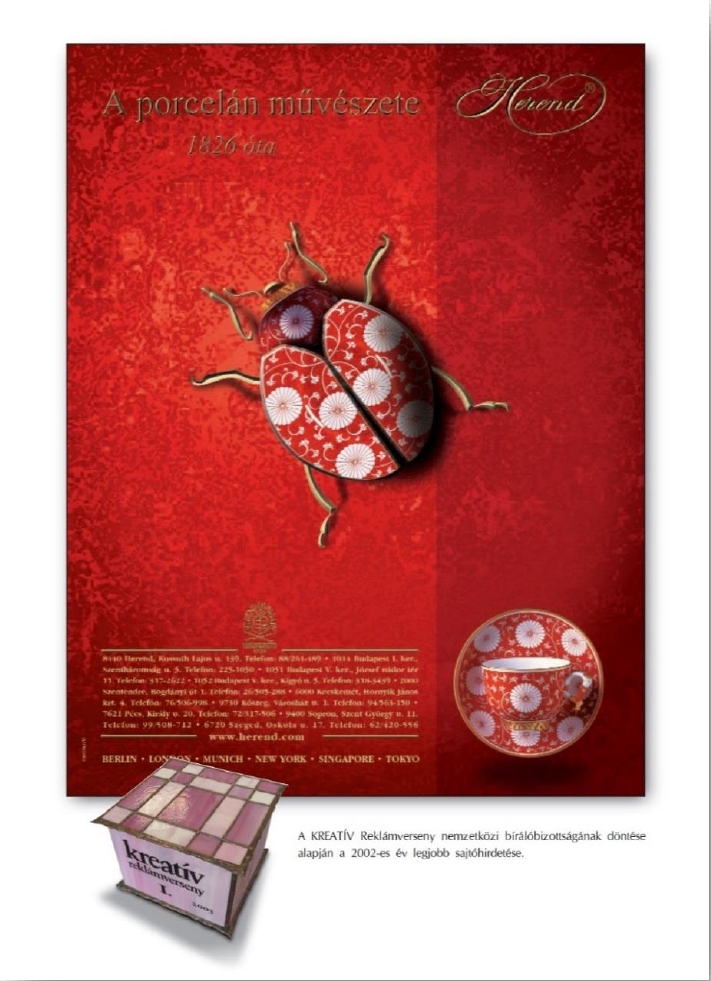 In the Kreatív Marketingkommunikációs Szaklap (Creative Marketing communication specialist's magazine's) contest 30 companies and 123 materials were judged by the jury.
Read More »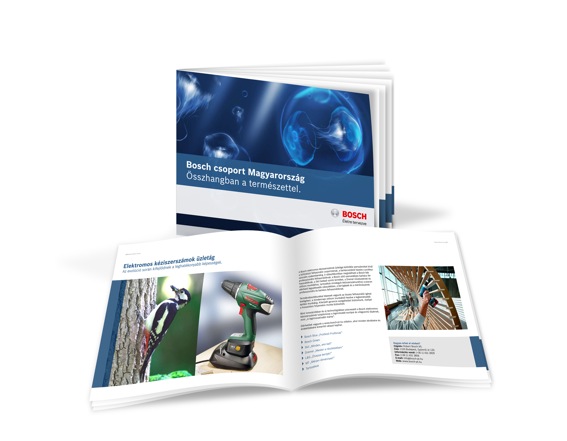 The professional jury compared 116 artworks of 53 contestants of the BTL communications category.
Read More »