2016 December: 25th Anniversary of Saxon
2013 October: EFFIE, Hungary
Unilever Rama 40 promotion was awarded a bronze prize.
2013 February: Unilever Hera 85 promotion in the Czech Republic
Marketing & Media (Czech Edition) was awarded 2nd prize in February for printed press advertisements.
2010: Third prize in the B2B category of the "Golden LolliPOP" designers' contest
In the B2B category, Saxon achieved the third prize with the "Robert Bosch in Harmony with Nature" publication. This is a very special accomplishment because Saxon had been mostly identified for its ATL artworks.
When we create our concepts, it becomes our goal to reach the target audience most efficiently.
2008: The founding of First Conference Ltd.
The preparation of the project was done with the cooperation of event organizers to establish a new facility that satisfies all needs. The clean style of the 1100 sqm conference hall makes MEC Event suitable for giving a home to elegant banquets, conferences, fashion shows, product presentations, and exhibitions.
2003: Creative Prize.
In the contest of the Kreatív Marketingkommunikációs Szaklap (Creative Marketing communication specialist's magazine), 30 companies and 123 materials were judged by a collection of international professional judges. The printed press advertisement of the year went to Saxon's "Herend Ladybug". For the second place, there was a shared prize between Leo Burnett Budapest and Publicis, and the third place was taken by Young & Rubicam.
2000: The founding of Saxon-Network.
Alongside the off-line, online media is gaining more popularity. Saxon-Network, since its founding, has gained a lot of experience with the creation, administration, and campaign planning of online software, websites, portals, and web stores.
1996: The 5th birthday.
Our secret hope has come true when at Saxon's 5th birthday party one of our clients said "So many of us have made the right choice!" when he glanced into the first edition of Saxon's Album.
How did we do it?
When we create our concepts, the most important thing we do is keep our customer's message in mind and give it its original, creative, effective, in one word Saxonized shape. We aim to reach the target audience most efficiently with a message that completely reflects our customer's intentions. The work between the agency and the customer is the most productive when it starts with the planning of the strategies. Good grounds establish the success of communication.
1991: The foundation of Saxon.
The founders decided to create an advertising and marketing agency that continuously renewed itself and with the constant improvement of its services created long-lasting values. Due to our immediate success, we experienced rapid growth in our orders. Our best publicity was our customers' success!
2F Nyelviskola, A&A, Aero Space Power, Amar, Americar Bio+, Antonio Puig S.A. (S), Aranypók, Artz Modell, Assa Abloy Hungary, Autófórum, Auto-Fort, Baba (Unilever), Balaton Park Circuit, Bábolna Bio, Billerbeck, Biocorp, Biolit, Bionsen, BioFly, Blasé, Bonsai International, Budapest Film, Budapesti Piac, Budmil, BSC, Business Center 99, Brendon, Cactus Clone, Caola, Carl Zeiss, Cash Control, Cederroth B.V (NL), Celcot Lady, Célgépcentrum, Chronos, Cover Your Gray (Fisk – USA), Costella (SI), Curry Com (A), Cutex (UK), Cremo, Dare Group, Debis-IT, Depar-H, Dethleffs, Difer, Drago, Dr. Alex, Dr. Batz, Easy Go, E-Motion, EGO, Estée Lauder, Famil, Fetish, Fégtherm, Fitness Factory, Flair, Forte, FourFourTwo, Fresh Lam, Fria, Fruttaviva, G1 Kart Center, Geminius Paper, Generalbau Invest, Gigant Bútorcenter, Giro Zrt. (GIROInstant), Globus (Unilever), Gorenje Budapest, Graboplast, Habitat for Humanity, Hawaiian Tropic, Head, Healey & Baker, Herendi Porcelánmanufaktúra, Hotel Anna Grand,  Hotel Benczúr, Hungaroszerviz, Hyundai, Index, InfoGroup, Intercooperation, Ilzer, Juvamine, JuvaBio, Kangaroos, Karát Fashion, Karpackie, Kartago Tours, Kling, Kondor & Sragner, La Manga Homes (S), Langos Húngaro (S), Lifewater, LOSZ, Luhta, Material Center, Material Event Center, Miss Hungary, Miss Balaton, Mentaplus, Mentholatum, MLSZ, MopQueens, Műszertechnika, Neerland, Odie, OXY, Pegazus Tours, Pick Szeged, Pizza Fingers, Puma, Primőr, Premium Jeans, Questor, Rama (Unilever), Reál, Renault Baumgartner, RFSU, Rimmel (UK), Robert Bosch, Royal Dental, Roy Nissany (ISR), Rubicom, Signal Biztosító, Sony, Sony BMG, Salonpas, Salvequick, Speedo, Sprinter, Szilasfood, Sover, Steffl, Suntest, Suzuki Center, Suzuki Ház, Stratego, Swiss Formula (CH), SZOVA, Tiko-Time, Tourisme-dentaire.com, Toyota, Turtle Wax, T-Systems, Unilever (Rama, Flora, Liga, Globus, Delma, Baba, Hera (CZ), Kasia (PL)), Unió Kiadó, Vape, Valoris, Vectra-Line, Visual Optica, VO5, Walton, Westel 900, Zalahús…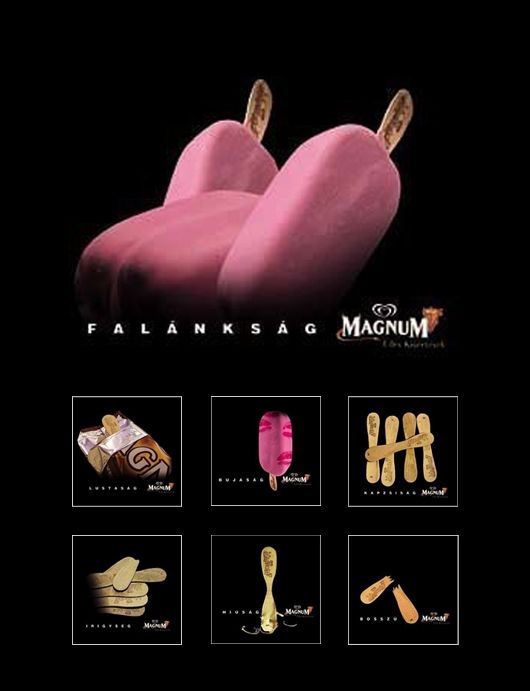 THE MAGNUM SWEET TEMPTATION PHOTO CONTEST; JUST SO WE CAN WIN AGAIN It is always a pleasure to take part in a contest where one
Read More »